Do you like to see anime where the characters push themselves beyond their limits to rise as the best of the best? Do you like to watch them put their heart, soul, and soul into a single thing that is their life? Here's a list of Top 10 Best Sports Anime Of All Time you'll want to binge watch!
10. Uma musume: Pretty Derby
What if the horses were girls, and they performed special dance after their races? That would be pretty, wouldn't it? Do you like horse races? Probably not. They're just horses running, right? What could be fun about it?
In this anime, Special week, a country horse-girl, transfers to Tokyo's Tracen academy to train and become the best horse-girl in Japan.
The anime makes sports look attractive, giving off a light and positive vibe. I mean, it has super cute horse-girl characters racing each other. What could be more beautiful?
9. All Out!!
In All Out!!, a team without a coach or advisor tries everything they can to win games by learning to play rugby from books, but they never succeed.
On a whim, the main protagonist calls a retired professional rugby coach, and their first spark – their first victory – is ignited. With a common goal of participating in the International Rugby Game, the team members become stronger and stronger every day after undergoing grueling training and strengthening their bond with each other.
8.Hajime no Ippo (Fighting Spirit)
In Hajime no Ippo, Makunouchi Ippo, the protagonist, and his friends train and grow into professional boxers.
Regardless of whether or not you like boxing, this anime will immerse you in the world of hooks and jabs and give you the kind of motivation you've never experienced before.
The character development in this anime is one of its strong suits. It has unique, lovable characters with their own goals and dreams. What makes this anime so amazing is that it clearly depicts how the characters put their heart and soul into boxing so that they are able to achieve their goals.
7. March comes in like a lion (3-gatsu no Lion)
A Shogi prodigy, Rei Kiriyama, marches on through the professional Shogi world despite the struggles and suffocations in his personal life, unlike any other anime on this list.
There is a perfect balance between the sports theme and Rei's personal life, which will warm up the hearts of viewers. The anime will take you on an emotional journey, making you feel happy, sad, amused and thrilled at times.
6. Yuri!!! On Ice
This sports anime focuses on Ice skating, but the main protagonist isn't a high school student. It's a big deal, because pretty much all sports animes are about high schoolers, but this one is different (well, technically it does not make a big difference, but y'know, it just gives it a different "flavor").
One of Japan's figure skaters, Yuri Katsuki, admires a Russian skater, Victor Nikiforov, who has won five world championships. Seeing Yuri perform a routine used by him on a video, Victor offers to become Yuri's mentor, quitting his career as a skater in order to become his mentor. After that, Yuri trains to become a world champion with the man he admired as his mentor.
5. Megalo Box
The Megalo Box anime is an evolution of boxing that uses mechanical limbs called Gears to enhance the speed and power of its users.
This anime is about a man named Junk dog, who fights matches dictated by his boss, Gansaku Nanbu. Junk dog begins at the bottom of the ranking list and fights his way up to the top after losing to Megalo boxing champion (who disguised himself as an ordinary man) and being challenged to fight him again in the championship match.
There is no doubt that this is a one-of-a-kind sports anime with an amazing story line, gorgeous art style, and incredible music.
4. Diamond no Ace
Baseball anime Diamond no Ace tells the story of Eijun Sawamura, a pitcher with a unique style, who aspires to become the ace of the prestigious Seidou High School. He trains rigorously and faces formidable opponents in order to become the best team in Japan.
Besides having a straightforward story line and lovable characters, this anime also has amazing character development.
3. Prince Of Tennis
As a tennis prodigy, Ryouma Echizen is determined to prove himself and beat his father, who is a tennis legend. He pushes himself hard to reach his goals someday. To reach the top of the tennis world, he faces off top-notch opponents one after another.
This show doesn't start from the bottom and work on their skills until they reach the "pro-level". Ryouma is already proficient at tennis, but he must go even further to become the best.
2. Kuroko no Basket
Kuroko no basket
lets loose the restraints of reality and creates an enchanting story, unlike other sports anime.
The story follows Tetsuya Kuroko, a weak person who supports his team by passing the balls, and his teammates as they compete to become the best Japanese high school team by winning the Interhigh Championship.
1. Haikyuu!! – Best Sports Anime Of All Time
You probably heard about this volleyball anime that has taken the world by storm in one way or another.
This anime is about how a volleyball team that has been deteriorating from its former glory, grows and and gradually progresses towards the top with the arrival of the astonishing duo  – Shoyou Hinata, who aspires to become like the legendary player called "Little monster", and Tobio Kageyama, the volleyball prodigy.
It is about how they become a team, understanding and supporting each other despite their differences, and training themselves to reach the national level.
That is the end of our Top 10 Best Sports Anime Of All Time
If you liked this post, sign up with your e-mail to the right to stay updated on more anime content. And don't hesitate to comment for us about Top 10 Best Sports Anime Of All Time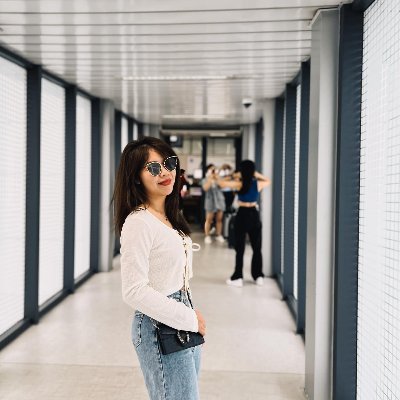 That's me, Andreea Blaga, author of the blog https://anime-everything.com. I work as a content creator in the US. I am also passionate about Japanese Anime.