Best Kakegurui Quotes With diversity characters!
About Kakegurui
An anime with a gambling theme is called Kakegurui. Every decision at a school intended for the wealthiest families is made through gambling.
The standing of the pupils in the school hierarchy is also defined by their gambling habits.
But when Yumeko Jabami, a wild gambling addict, enrolls there, the school's order is put in jeopardy. Jabami Yumeko takes every gamble seriously, unlike the majority of pupils at the school, merely for the joy of it.
She relishes the anguish and dread of betting everything. The focus of Kakegurui is on the student council members who are the best gamblers in the school and sit at the top of the social structure.
Top 10+ Best Kakegurui Quotes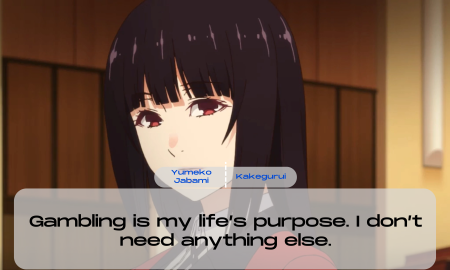 Gambling is my life's purpose. I don't need anything else.
I despise people who move the goalposts because they think they can't win.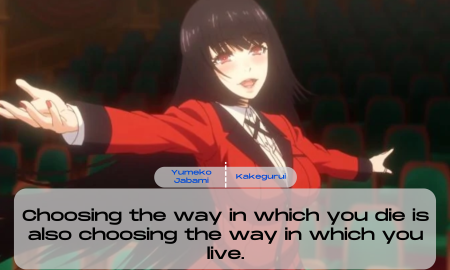 Choosing the way in which you die is also choosing the way in which you live.
Instead of living on in ignorance, wouldn't you rather die, knowing everything?
Sumika Warakubami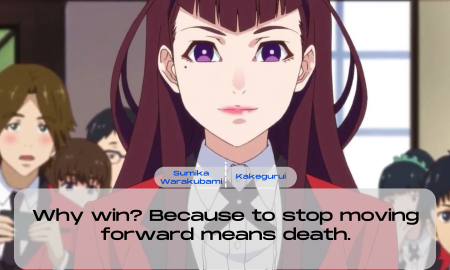 Why win? Because to stop moving forward means death.
Mary Saotome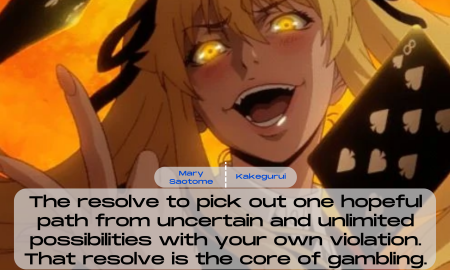 The resolve to pick out one hopeful path from uncertain and unlimited possibilities with your own violation. That resolve is the core of gambling.
Itsuki Sumeragi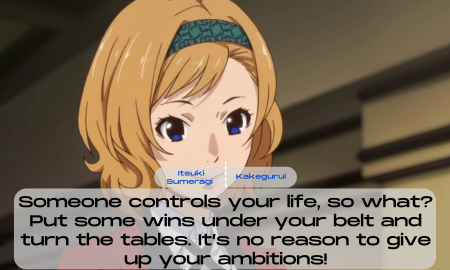 Someone controls your life, so what? Put some wins under your belt and turn the tables. It's no reason to give up your ambitions!
Kaede Manyuda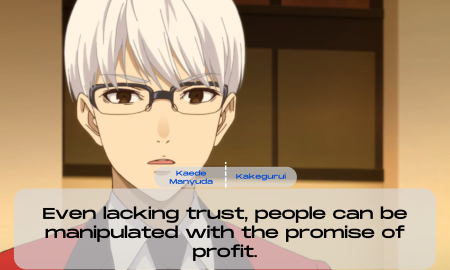 Even lacking trust, people can be manipulated with the promise of profit.
Yumemi Yumimite
If I want to go places I could never imagine, I need to win!
That is the end of our Top 10+ Best Kakegurui Quotes
If you liked this post, sign up with your e-mail to the right to stay updated on more anime content. And don't hesitate to comment for us about Top 10+ Best Kakegurui Quotes
Related Blog: List Of All Isekai Anime – Top 10 Must Watch!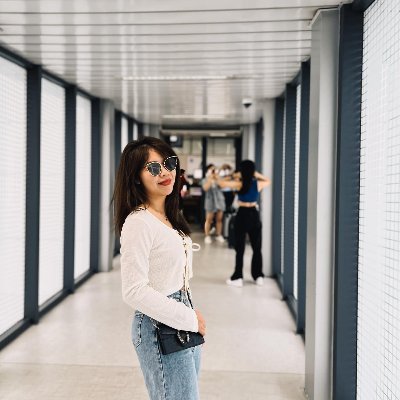 That's me, Andreea Blaga, author of the blog https://anime-everything.com. I work as a content creator in the US. I am also passionate about Japanese Anime.