One of the finest animes of 2019 is
Dr Stone
. The humans in this intriguing prehistoric sci-fi anime are petrified as a result of an unexplained event.
Senku Ishigami, a brilliant scientific enthusiast, emerges from petrification thousands of years later still alive.
By that point, the world as he knew it had been entirely destroyed, and he was given the task of rebuilding society from scratch before rushing to the digital era, where he previously belonged.
Here are some top 10+ Most Amazing Dr. Stone Quotes
Byakuya Ishigami Quotes
"It may be a worst-case scenario, but I have to do what I can."
"10 kilometers is nothing. I'll swim the whole way, fully clothed if I have to."
"If you're serious, you can accomplish anything through diligent application of science."
Tsukasa Shishio Quotes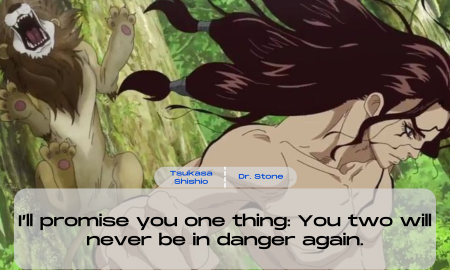 "I'll promise you one thing: You two will never be in danger again."
Taiju Oki Quotes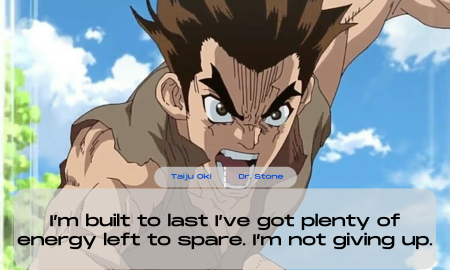 "I'm built to last I've got plenty of energy left to spare. I'm not giving up."
Senku Ishigami Dr. Stone Quotes
"It's a slow but steady effort. I'm going to beat fantasy with science!"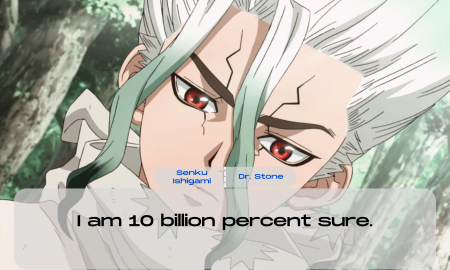 "I am 10 billion percent sure."
"There's nothing you can't do if you try!"
"All I can do is improvise one step at a time."
"I'm going to use the power of science to rescue every single person."
"A man who praises a man to his face is full of ulterior motives."
"Science is just a name for the steady, pain in the ass effort that goes behind it."
That is the end of our Top 10+ Most Amazing Dr. Stone Quotes
If you liked this post, sign up with your e-mail to the right to stay updated on more anime content. And don't hesitate to comment for us about Top 10+ Most Amazing Dr. Stone Quotes
Related Blog: Top 10+ Best Kakegurui Quotes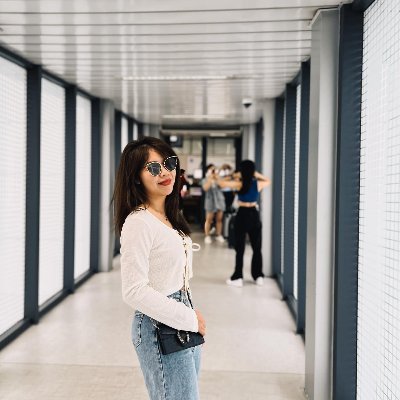 That's me, Andreea Blaga, author of the blog https://anime-everything.com. I work as a content creator in the US. I am also passionate about Japanese Anime.