The key factor in the Demon Slayer story is weapons. So, the
Demon Slayer Sword Makers
is very important. Without them, there would be no way to defeat demons. In this article, we'll take a look at a list of swords used by Demon Slayers that have been forged by their villages.
These uniquely-forged swords are called "Nichirin." Made with a particular ore, which can absorb sunlight and infused into the blade. That specific ore is efficient against demons!
Swordsmith Village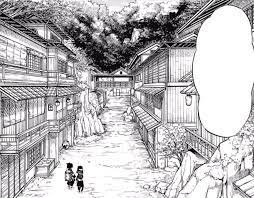 One of the oldest established villages in the series, this village founds and trains new
Demon Slayers
. They make all of the demon slayer swords, so they're essential to the success of Demon Slayer, the born place of
Demon Slayer Sword Makers
.
The village was initially named after a sword that was hand crafted by its protectors, and it only contains the creators of these swords: the daimonslayer swordsmiths.
There are only a few residents in the area, but they provide high quality blades to the members of the demon slayer corps on demand.
As a village that's unknown even to most members of the demon slayer corps, travelers must be blindfolded and nose plugged in order to be taken there.
In addition to the swords, this is also a pretty great town with amazing healing properties.
List Of All Demon Slayer Sword Makers
• Tecchin Tecchikawahara
• Kozo Kanamori
• Hotaru Haganezuka
• Tetsuido
• Kotetsu
Tecchin Tecchikawahara – The Oldest Demon Slayer Sword Makers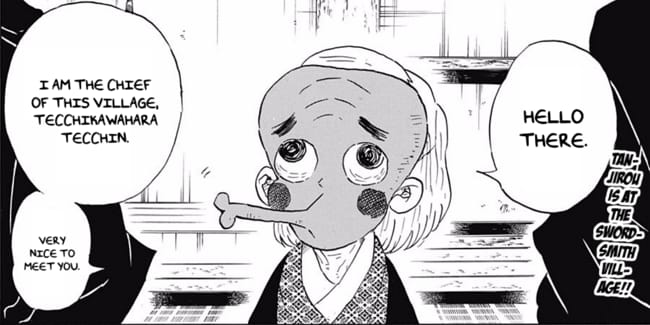 Tecchin is the chief of the Swordsmith village. He's probably the oldest person in this village, which makes him a legend.
Considering his age and status, he prefers to be treated with respect, even if it means him forcing people to bow down until they're on the floor. This is evident when he asked Tanjiro to do so.
Regardless, he is still a nice person. They are also devoted to the art of sword forging and making them for several swordsmiths.
He even adopted Hotaru because it is too difficult for some people to raise a hot-blooded, problem-making child.
Kozo Kanamori
Kanamori has a penchant for swords, and he is the one who made the demon slayer sword for Inosuke.
When Inosuke chipped away at his work, he got out of character and became very angry.
Despite the fumbling and stumbling in he's state, one thing is for certain about this person: He's a hard-working guy. This can be seen by the numerous blisters that can be found on his hands.
Kanamori is one of the kindest people there is. He tried to protect his friends from the demon even though he was critically wounded.
He is told to be married to a literal "perfect" match in the form of wife.
Hotaru Haganezuka
Hotaru Haganezuka is a seasoned sword maker with a muscular body and a hot head. He is very passionate about swords, but does not care about anything else.
He's always bothered by Tanjiro and his sloppy work, which is evident when he sends angry letters to him.
Haganezuka is said to have intense concentration when he forges his blades, so most clients lose trust in him. This is why he was happy to see Tanjiro still trusting him with the blade.
He's able to maintain his focus even when he's being attacked by a demon.
He is really excited about these nichirin blades and always has a good story to share.
Tetsuido
Tetsuido is a swordsmith who has made thousands of blades for Tokito over the years. He's an old man who only knows his way around the village, and through his artisan's eye still creates some amazing work.
One thing we don't know about his appearance is what color his hair is.
Some sources of information state that he is killed by a heart attack.
Kotetsu – Youngest Demon Slayer Sword Makers
Kotetsu is the youngest, and least experienced among all other demon slayer sword maker. He's not yet responsible for forging nichirin blades.
A central, yet small, role in Kotetsu's life is repairing his ancestors' battling dolls.
He is a very studious young man who has no filters in his words. He speaks his mind without any tact, without any care for the way others may perceive it.
What's the reason why demon slayer sword makers wear masks?
"It is probably to maintain privacy and is a part of their tradition." This is the best way to phrase it.
It makes sense that they might all use the same style of mask, because the swordsmiths all look like each other, and it's their logo.
One thing that we know is that it doesn't take a lot to be artisans. They typically wear masks to announce their professional skills, proficiency and dedication.
Would you like to learn more about what a demon slayer sword is? You can get one in the real world!
If you're a fan of Anime, then you may know of the nichirin blades. These swords are forged with attention to details, to create an almost exact replica of the show's swords. The blades are not sold in stores, but can be made at home by special order.
And that is the end of our blog!
If you liked this post, sign up with your e-mail to the right to stay updated on more anime content. And don't hesitate to comment for us about Demon Slayer Sword Makers – All Maker Of 'Nichirin'!
And don't forget to check more interesting blogs dedicated to Demon Slayer on our website!
Related Blog: TAll The Demon Slayer Hashiras – All You Need To Know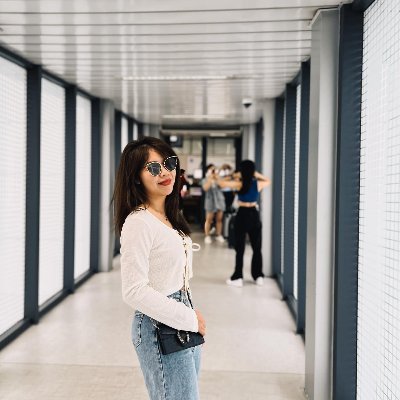 That's me, Andreea Blaga, author of the blog https://anime-everything.com. I work as a content creator in the US. I am also passionate about Japanese Anime.