The genre of romance manga is neither uncommon nor undiscovered. To locate the next fantastic manga to read, though, can be challenging. But that's why we're here to assist you!
Every romance manga, whether it's about Shoujo, Yuri, or Yaoi, features lovely and fascinating characters. We'll be looking at some of the top romantic comics on this list! Lets come to Top 12 Best Romantic Manga Of All Time
In addition to adding a few personal favorites, we looked at the top manga according to Anime Planet's list. We don't distinguish clearly between them and manhua/manhwa/web novels in this list. You may anticipate seeing a diversity of drawing techniques because Webtoons feature some of the most popular romantic stories.
These are just a few of our top suggestions. For fans of Yuri and Yaoi, we have included a few romantic comics. There are 13 of the finest romantic manga on this list. Let's get started on the listing right now.
12. Villains Are Destined to Die
The Otome isekai manga "Villains are Destined to Die" is fantastic. This adaptation of a light novel and also Best Romantic Manga Of All Time stays quite true to the original narrative. It can stand out in this overly crowded market because it isn't influenced by other stories of the same genre. So that's all.
Summary
A typical university student learns that the most recent otome game has gained a lot of popularity recently and chooses to see if it is worth her time to check it out. She quickly shifts out of her routine and begins to feel sorry for Penelope Eckhart. The game's main character, Penelope, is a fraud. She is the Duke's daughter in substitute of the lost one.
The woman starts off feeling sure that she can beat hard mode, but as the difficulty level rises, she becomes overwhelmed and finally faints from tiredness. When she awakens, she discovers that she can no longer identify her surroundings and that she has transformed into Penelope!
In a world where it seems like everyone is out for her blood, Penelope must make wise choices in order to stay off the death road. A dictatorial prince or a dubious magician will tempt her. Or perhaps one of her sinister adoptive brothers.
11. The Reason Why Raeliana Ended up at the Duke's Mansion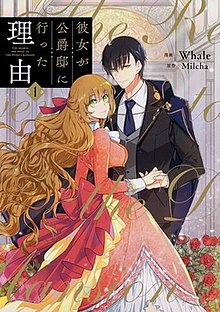 The world of shoujo isekai manhwa needs more fresh air like this. The heroine can take all the necessary precautions to defend herself since she is familiar with the literature she has read. However, she is doomed to death because she is only a minor role.
The MC is neither insensitive to or unaware of ML's emotions. She has a somewhat cliché explanation for staying away from him. It's another Isekai, despite the less inventive nature of the plot. But I don't regret reading it, and you shouldn't either.
Summary
Eunha's own fiancé is making her a victim! She didn't fall prey to a story's twist. Eunha requires cover. She has six months to pretend that she is Duke Noah Wynknight's fictitious fiancée. Will this icy-hearted, demon-like guy be able to spare her from yet another awful end?
10. Beware the Villainess!
We have a female protagonist named Melissa in the film Beware The Villainess among Best Romantic Manga Of All Time! She is stout and sensible, yet she never loses sight of the leading men. Even though there are just 23 chapters, the delivery and opening hook are top-notch. The manga Beware The Villainess! is from South Korea.
Summary
Enjoy this love story with an exquisite heroine and her loyal suitors as they vie for her affections—or don't. Editing of this story is about to begin! Melissa Foddebrat, a contemporary college student, has an incident that makes her the antagonist of the narrative.
She is the daughter of the Duke even though she is not everyone's favorite. This new Melissa is committed to experiencing all that life has to offer. Get ready to be an idiot!
9. Who Made Me a Princess
This light novel was used as inspiration for this isekai romantic manga. Similar to other isekai stories, the main heroine, a stunning princess, has the ability to remember what happened in her previous life. She reincarnated as the princess from the book she was reading, who had a dreadful existence.
Because the MC has knowledge of the novel, she may change the plot of this manhwa, which makes it fascinating. The next chapters promise the readers that "You'll never know what will happen."
Summary
The most pitiful character in the book "The Lovely Princess" is Athanasia De Alger Obelia. Her father, Emperor Claude, never even attempted to show his daughter the tiniest bit of affection after her mother passed away giving birth to her. She yearned for even the tiniest amount of parental affection and was ultimately accused of a crime and put to death on her father's command.
Athanasia, in her newborn body, is shown to be a modern-day Korean lady who took sleeping medications and passed out while asleep. She makes the decision to avoid her tyrannical father's anger since she is aware of the dreadful end she will eventually meet. She doesn't meet her father until she's five, though.
She wants to be so close to her father that he won't ever hurt her after her first plan was abandoned. Her strategy backfires as everyone works toward their own objectives. Jennette Margarita, Athanasia's biological sister, yearns to start a family. High-ranking nobility vie for dominance, and Claude's ghost threatens everything he values.
8. Soulmate
This GL tale is lovely and comforting. It is a yuri romance manga, in other words. The realistic depiction of the individuals and their interactions was the story's strongest point. In my view, the storyline involving time travel and parallel universes should have been written a little bit better. Overall, the problems the characters encounter are plausible and interesting to read about.
Summary
Qi closed her eyes and slept off while being held by Yuanzi. and awoke after ten years! Now a senior in high school, Qi sees this as an opportunity to save her beloved from succumbing to death. She is unaware that her youthful self is currently inhabiting her adult body.
She doesn't know what to do because she is unaware of the life she has created or the time she spent with Yuanzi. They have each other to support them, and their love can overcome any challenge in their lives.
7. Sign
After reading this manhwa, I'm in a really depressing mood. Even though I knew it would end, I didn't anticipate it to do so so quickly. For those who adore Yaoi manga, this is a fantastic tale.
Summary
Unique items may be found in Cafe Goyo. They provide poor coffee. Second, clients do not place menu orders. The cafe's manager, Yohan, is hard of hearing. Soohwa, a part-time employee at the café, is anticipated to expand his sign vocabulary.
Yohan does, however, agree to give Soohwa private lessons. Although Yohan is hard to please, he does not refuse to learn. in a literal sense. He stiffens. When he hears Yohan's rich, seductive voice, he becomes rigid.
6. Bloom Into You
Many Yuri lovers place Yagate Kimi ni Naru among their top favorites. This has by far the finest tale I've ever read, even when compared to Domestic Girlfriend.
Summary
Shoujo manga is Yuu favorite. She anticipates the day when she hears a confession of love. However, Yuu doesn't feel anything when a junior high school classmate confides in her his sentiments. As Yuu starts high school, she is puzzled and disillusioned and unsure of how to react.
Yuu is astonished to witness Nanami, the stunning student council president, reject a suitor. She is extremely motivated to consult Nanami. Is Nanami's shoujo romance about to start now that she's the next person to confide in Yuu?
5. Maid-Sama!
One of my all-time favorite romantic comics is this one. If there had been more chapters, that would have been fantastic. This comic is gorgeous and has a strong plot. I could go into more depth, but you should just read it!
Summary
The president of the Seika High School student council is Misaki Ayuzawa. She puts a lot of effort into helping the few coeds who have registered every day. She terrorizes boys during the school day, but after school she works covertly at Akihabara's maid café.
Usui Takumi, a college hottie, enters the restaurant unexpectedly while working there and finds her school's reputation at his mercy.
4. Will You Marry Me Again if You Are Reborn?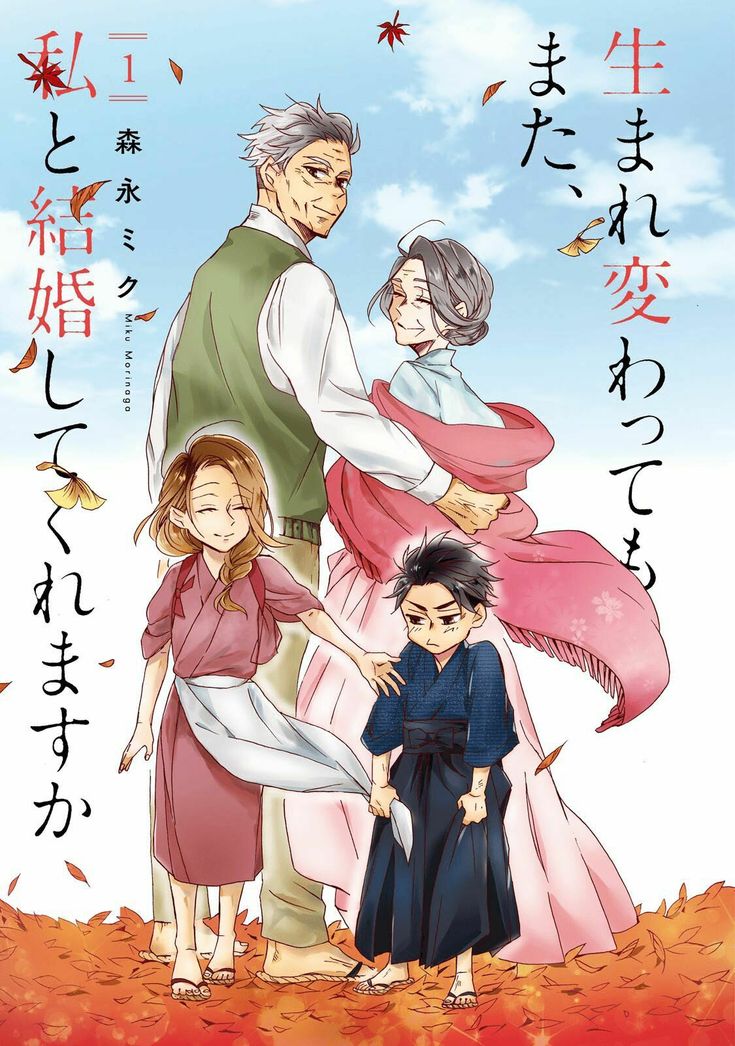 The manga is full with tales about adulthood and sophisticated love. It's humorous, and Kaoru and her family are very powerful. The author went beyond romance and humor to incorporate depressing tales about the individuals' pasts.
Every segment of the narrative brought tears to my eyes. Some of the sad stories are a result of World War II because that conflict is depicted in the story's timeline.
Summary
Toranosuke fell for Kaoru, his aide. Over the course of twenty years, they gently but surely fell in love with one another.
Thus, a Showa couple—a clumsy husband and a brainy wife—was created. In Toranosuke's hospital room, they spend a lot of time together and start talking in a sentimental manner. They talk softly about the times they were truly in love.
3. Kamisama Kiss
This shojo love story is fantastic and also the popular one among list of Best Romantic Manga Of All Time. I've read it several times. This book should not be missed! While you're doing it, you ought to see the anime as well. A 16-year-old homeless girl is the subject of the tale and they cross paths in a park.
She then imitates him and becomes into a marriage shrine god. She encounters several challenges, but her friends support her in getting through them.
Summary
Nanami and her father shared a tiny, claustrophobic apartment. Her father gambled and ran away from creditors. The scoundrel took his daughter from him. In the park, she encounters a stranger who identifies her as the new goddess of the nearby temple.
Tomoe, a well-known fox who opposed to Nanami's arrival, began arguing with the girl right away. The difficult man will be required to assist her in carrying out her responsibilities if she can strike a bargain with him. There is a caveat. First, Nanami must kiss him, and who would want to share their lips with that dreadful man?
2. A Silent Voice
Romance manga is not my thing. To be frank, I'm more into shonen. It's possible that this was the first book I ever finished. I was drawn to it because of its themes of bullying and disability. I liked the people, the situations, and the feelings because it was extremely genuine. Also, this story has peak a remarkable point of popularess in this list of Best Romantic Manga Of All Time
Summary
Many years ago, a pupil with hearing loss named Shoko Nishimiya was bullied by a peer named Shoya Ishida. When she transfers schools, he realizes that he is still a bully and is entirely abandoned.
Shoya is currently battling to win Shoko's forgiveness and deal with his classmates who have turned against him.
1. Ouran High School Host Club – Best Romantic Manga Of All Time
Will be a miss for this list if we don't talk about one of the most popular among
Best Romantic Manga Of All Time – Ouran High School Host Club.
One of the most well-liked anime adaptations of the manga Oran High School Host Club. The manga will no doubt be enjoyed by anime aficionados. There are no dull moments in the manga, which has all the pleasure of the anime host club. But it also offers a more in-depth plot.
The serious tone of the novel provides the characters greater depth despite the fact that some of its comedy is lost. Even if it has been seen before, I can still suggest this manga as one of Best Romantic Manga Of All Time
Summary
At Ouran Academy, Haruhi Fujioka is a rare species—a talented scholarship applicant with no official position or title. A financially struggling honor student like Haruhi is a "rare species" for the school because it is an elite institution for kids of great lineage. When Haruhi unlocked Music Room #3's door in search of a peaceful place to study, she discovered The Host Club.
To pay off her enormous debt, she is compelled to take on the role of the group's general errand "boy." Haruhi is swiftly promoted to full-time male host despite her endearing appearance and her inherent friendliness toward girls. Soon after, Haruhi discovers herself in a glamorous whirlwind filled with elaborate cosplays and opulent cuisine. Only the wealthy Host Club is capable of doing this.
That is the end of our Top 12 Best Romantic Manga Of All Time
If you liked this post, sign up with your e-mail to the right to stay updated on more anime content. And don't hesitate to comment for us about Top 12 Best Romantic Manga Of All Time
Related Blog: Top 12 Best Romantic Manga Of All Time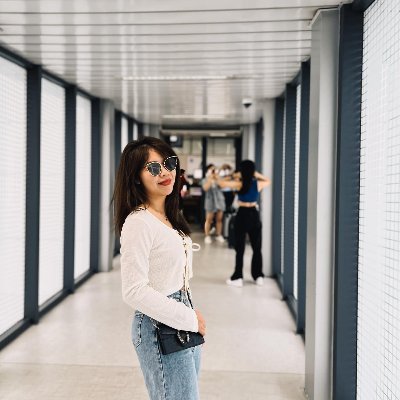 That's me, Andreea Blaga, author of the blog https://anime-everything.com. I work as a content creator in the US. I am also passionate about Japanese Anime.