Do you want to watch some family-friendly non-ecchi comedy anime?
A few family-friendly comedy anime do not include any fanservice or ecchi content, while most comedy anime are based on lewd/ecchi stuff.
I have compiled a list of some of the best non-ecchi comedy anime that you can watch with your family during this quarantine period.
Essentially, I've divided the list into two categories: comedy anime that gets emotional and sad in the second half, and comedy anime that stays funny throughout.
Best Non-ecchi Comedy Anime that gets a little emotional in the second half:
4. Chuunibyou demo Koi ga Shitai!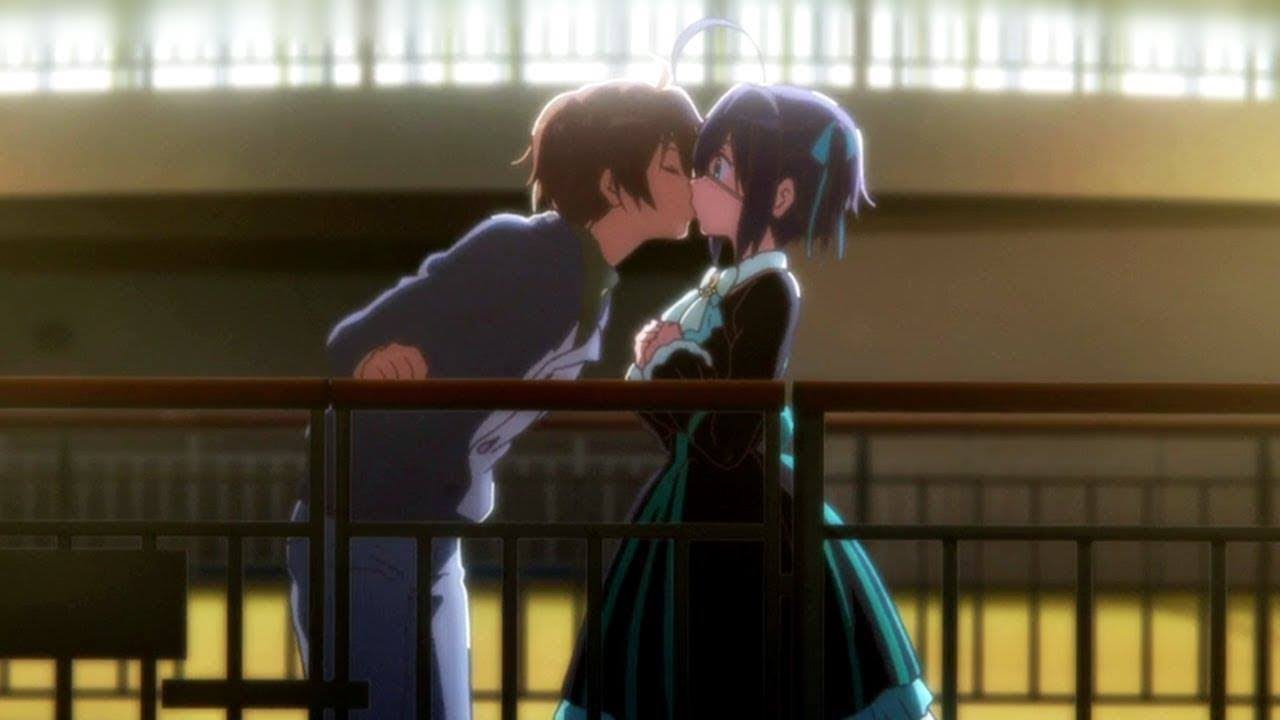 A person with Chuunibyou lives a delusional life, believing they have superpowers and must fight evil forces.
GIF of love, chuunibyou, and other delusions
The first half of the show is all about how the main character deals with Rikka's crazy behavior, while the second half is about how she battles the delusions and faces reality.
3. My little monster
A non-ecchi romance anime, My Little Monster tells the story of two intelligent, stoic girls falling in love with one another. There is a lot of funny stuff in the first half of the anime where the male main character keeps following the female MC, saying he loves her and causing her a lot of problems.
My little monster, Shizuku and Haru. Tonari no Kaibutsu-kun #gif
Their second half explores their relationship goals and what love truly means to them.
2. Oregairu: My Youth Romantic Comedy Is Wrong, As I Expected
A popular non-ecchi romance anime about misfits and anti-social students who are placed into a club that helps others is Oregairu.
Hikigaya Hachiman's personality alone makes this anime worth watching. His way of solving problems and dealing with people is hilarious.
1. Clannad
The first season of Clannad is really funny, where the characters lead their normal lives while slowly diving into romance.
The second season of this anime (Clannad: After story) will definitely make you cry (but don't worry, there's a happy ending).
In the second season, we see the main characters in their adulthood, trying to survive in a harsh society.
Best Non-ecchi Comedy Anime Through and through:
10. Tsurezure Children
It's a special kind of rom-com anime with multiple couples and multiple stories shown side by side. There are only 15 minutes in each episode.
It is a pure romantic comedy anime that'll make you burst into laughter literally every single episode.
9. Wataten!: An Angel Flew Down to Me
The story revolves around a lolicon mc who is also a shut in. She enjoys cosplaying and sewing costumes.
Trying to befriend the child from her neighborhood, she falls in love at first sight.
The main character tries to get close to her beloved loli and the daily events of her life are described in this anime.
8. Nichijou
Whenever people talk about comedy anime without ecchi content, Nichijou comes up.
Nichijou follows the daily lives of three schoolgirls who do weird things and live their lives in their own way.
She lives with a talking cat and a human-like robot she created as a child professor.
7. Minami-ke!
The anime Minami-ke! is about three sisters: the genius little sister, the dumb middle sister, and the mature older sister.
This anime shows what happens in their schools and at home after school. It's a slice-of-life anime.
6. Sleepy Princess in the Demon Castle
In the beginning, this anime is very cliched. There is a demon lord who kidnaps a human princess and demands their surrender. Do not be hasty! The boring introduction is only the premise for the fun filled story to unfold. There's a lot more to this anime than it appears in the first five minutes.
A kidnapped princess causes havoc in the demon castle in order to obtain quality sleep. It's really funny to see a captive roaming around the enemy's palace like she owns it. What's more, she's a savage, too!
She barely shows any fear, and actually dominates the demons with her attitude. All she cares about is sleeping. Demons? Humans? Captives? She doesn't mind.
5. Gintama
It begins with aliens invading ancient Japan, how weird is that?
A diabolic trio called Gintoki Sakata, Shinpachi Shimura, and Kagura do odd jobs and solve problems in a hilarious way.
4. Mairimashita! Iruma kun
In the demon world, the main character-Iruma is sold to the devil named "Sullivan" after being abandoned by his abusive parents.
The devil Sullivan wanted a grandson, so he bought Iruma from the human world. In the demon world, humans are considered mythical creatures.
A funny series of events makes Iruma the most powerful "demon" in his entire school (yeah, there is a school for demons, too.)
3. Devil is a part-timer!
The Demon lord Satan came to Earth in an attempt to escape Emilia, and became a part-timer.
MgRonald's is his dream job, but his past interferes with his new life and must be dealt with.
2. Gekkan Shoujo Nozaki kun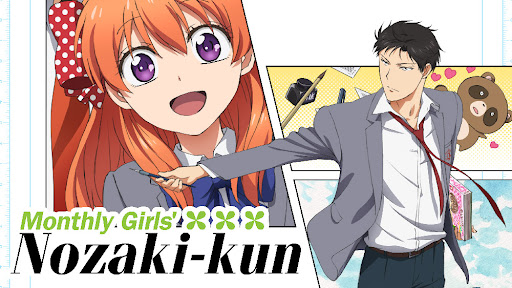 The Monthly Girls' Nozaki-kun anime is an amazing non-ecchi rom-com about Sakura Chiyo, a cheerful girl with a crush on  Umetarou Nozaki.
Nozaki signs her autograph after she confesses her love for him. It turns out he thought she was a fan of his Shoujo manga.
Eventually, Chiyo becomes Nozaki's manga assistant and discovers his cute and funny sides.
1. One Punch Man – Best Non-ecchi Comedy Anime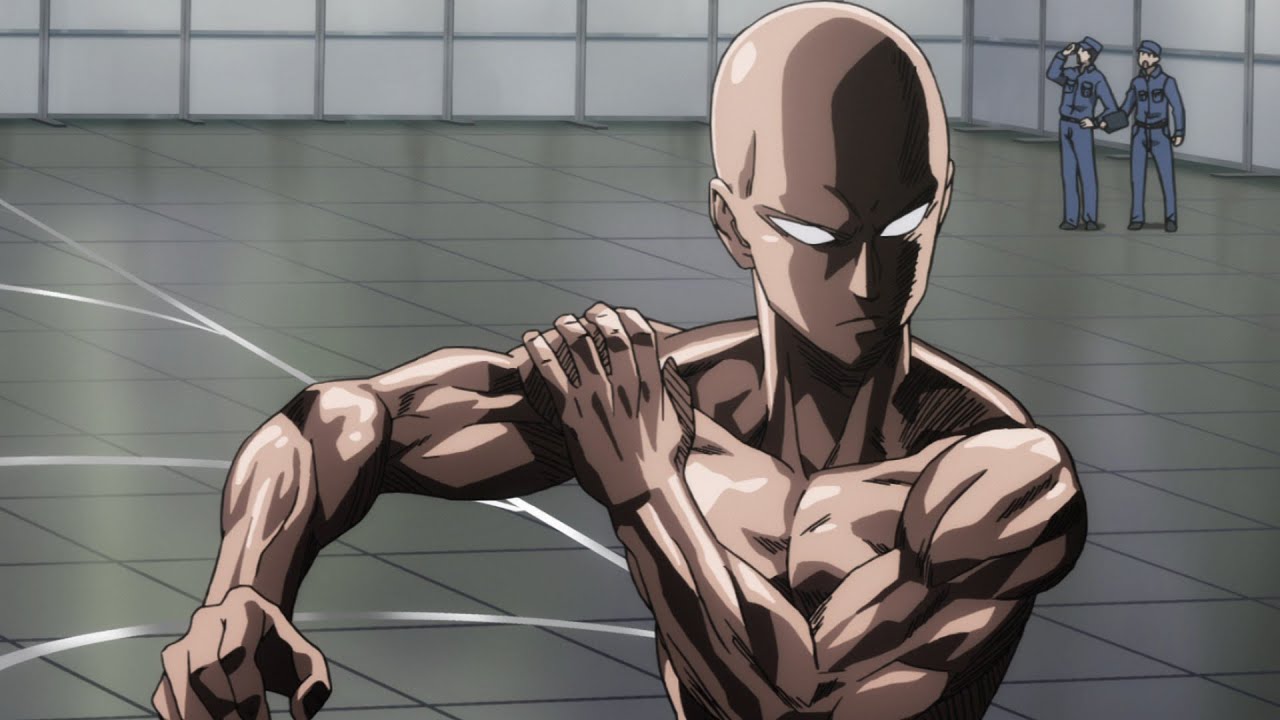 In a world of superheroes and super villains, One Punch Man is a non-ecchi comedy anime.
As our overpowered protagonist, Saitama, defeats nearly every villain with a single punch, Genos, a cyborg 19 years old, decides to become his disciple and join them in fighting villains and saving the planet.
Featuring unique characters and a perfect blend of action and comedy.
That is the end of our All Kind Of Best Non-ecchi Comedy Anime
If you liked this post, sign up with your e-mail to the right to stay updated on more anime content. And don't hesitate to comment for us about All Kind Of Best Non-ecchi Comedy Anime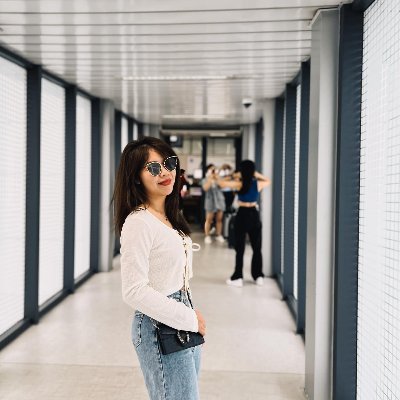 That's me, Andreea Blaga, author of the blog https://anime-everything.com. I work as a content creator in the US. I am also passionate about Japanese Anime.