Ken Wakui created the motorcycle gang-focused manga series Tokyo Revengers in Japan. It has been serialized in Kodansha's Weekly Shonen Magazine since March 2017. And one of the main points of the show is
All Gangs In Tokyo Revengers
.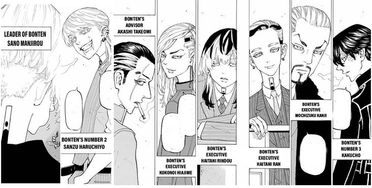 Takemichi Hanagaki, a loser in his mid-twenties, is the subject of this television series. When he finds out that Hinata Tachibana, a buddy from his youth, has perished in an event, he is grieved. The only girl who ever shown interest in him was Hinata.
Following that, someone pushed in front of a coming train in an effort to murder him. However, immediately following that incident, Takemichi awakens 12 years earlier. With all of his memories and foresight still intact, he was in the form of his adolescent self.
In an effort to alter the future and spare Hinata's life, Takemichi now joins the Tokyo Manji Gang.
Tokyo Revengers has established itself as a successful manga series, rising to the third-best selling position for 2021 and the 69th position overall.
Despite the fact that this series is best known for the Tokyo Manji gang, there are many other strong and infamous organizations that take it to new heights.
Without further ado, let's take a look at these legendary Gangs In Tokyo Revengers, listed alphabetically.
Black Dragon
The Black Dragon motorcycle gang has governed the nation for many generations. In Chapter 79 of the Tokyo Revengers manga, Black Dragon initially appears. This notorious group's founder and head is Shinichiro Sano.
The eleventh generation of the Black Dragon is the last among All Gangs In Tokyo Revengers. The generational leaders of this gang, from the eighth to the eleventh generation, are Izana Kurokawa, Shion Madarame, Taiju Shiba, and Takemichi Hanagaki.
Each generation is in control of a generational leader. The remaining members are split up into a number of squads and units.
This organization has a clear structure and a planned succession procedure. The members of the previous generation or his predecessor choose the generational leader.
Bonten Gang
The biggest and most dreaded criminal organization among All Gangs In Tokyo Revengers in Japan is called Bonten. This gang originally appeared in chapter 194 of the manga series Tokyo Revengers. Manjiro Sano was in charge of it.
Gambling, fraud, prostitution, kidnapping, and murder were just a few of the illicit endeavors they engaged in. They are vicious and intolerable against informants and traitors.
Numbers 2 and 3 of the gang are in charge of the advisors, and they are Haruchiyo Sanjo and Kakucho.
The Bonten's top executives with the most influence and power are Kanji Mochizuki, Hajime Kokonoi, Ran Haitani, and Rindo Haitani.
Brahman Gang
The Brahmans are led by Senju Kawaragi, one of the three motorcycle gang deities in Tokyo Revengers. They are a strong organization that operates covertly. Chapter 208 of the series will feature the introduction of Brahman.
The creator and head of Brahman, Senju Kawaragi, has as his principal goal the overthrow of Mikey. Senju and Mikey team up to defeat the other god, South, during the conflict between the three gods among All Gangs In Tokyo Revengers.
Senju's older brother Takeomi Akashi assisted her in starting Brahman. His first-generation Black Dragon pals were gathered together, and he granted them control of the group. Keizo Arashi and Wakasa Imaushi are the chief administrators at Brahman.
Ikebukuro Criminal Black Members
One of the motorbike gangs from the Ikebukuro district is called Ikebukuro Criminal Black Members (ICBM). In Chapter 51 of Tokyo Revengers' Valhalla Arc, the ICBM first appears.
The gang's members revere Hansen since he is their leader. He has an athletic frame and is rather tall. A notorious and influential organization in Tokyo is called ICBM.
However, other criminals admire Hansen for his fair judgment. This is why ICBM attended "bloody Halloween" to watch the conflict between Toman and Valhalla.
Jugem
Before he became one of Tenjiku's Four Heavenly Kings, Kanji Mochizuki was the leader of the gang known as Jugem. One of the toughest and sexiest members among All Gangs In Tokyo Revengers of the Tokyo Revengers is Kanji Mochizuki. The manga series' Chapter 127 introduced this squad for the first time.
They are responsible for the Kawasaki region and frequently argue with the Twin Devils until their differences are resolved.
Kantou Manji Gang
A criminal organization that partakes in numerous illegal acts is the Kanto Manji gang. This series' Chapter 207 will include the first appearance of this terrifying power.
After the Toman was disbanded, Mikey started this gang, which is different from the Toman's legacy. But this gang lacks ambition and has used a lot of violent indiscriminacy. This gang started to grow after the Battle of the Three Deities, and it finally surpassed all others as the most potent among All Gangs In Tokyo Revengers.
Haruchiyo Sanzu and Hajime Kokonoi, who are involved in the majority of the unlawful ventures, are the gang's leading members.
Max Maniacs – The biggest Biker Gang among All Gangs In Tokyo Revengers
One of Tokyo's biggest biker gangs, the Max Maniacs first appeared in Chapter 160 of the manga. This band is unafraid of other criminal bands and has complete control over Roppongi. The Haitani brothers were opposed by Max Maniac's vice leader and leader for unexplained reasons.
With the fight, Rindo Haitani and Ran Haitani each knocked out the vice-leader of Max Maniac in one blow. Max Maniacs were vanquished and broken up by the Haitani brothers.
Moebius
The Shinjuku motorcycle gang known as Moebius made their debut in Tokyo Revengers' fourteenth chapter. It was founded two years before the Tokyo Manji Gang and had a very bad reputation all around the city.
The most well-defined generation of Moebius is the eighth, which is led by Nobutaka Osanai. But at the Battle of 8/3, Toman defeated Moebius, and Mikey killed Osanai with a single strike.
Tetta Kisaki was the eighth leader of the Moebius group before losing this conflict. Shuji Hanma, the interim leader, instead of Kisaki, is the one who gives commands. The most perilous member of Moebius is Hanma. He finds excitement in fighting, thus he enjoys it.
Rokuhara Tandai
One of the most formidable groups in Tokyo's criminal underworld is Rokuhara Tandai. Above all, this gang's boss is one of the three biker gang gods. Through their dreadful deeds, this gang held sway over the Minato region. This group will make its manga debut in Chapter 208.
After being freed from the facility, former juvenile detention center convict South Terano started this motorcycle gang. Shion Madarame, Kanji Mochizuki, and the Haitani brothers all helped to create this group. But in the battle of the three gods, Mikey won over South.
Tenjiku
The biggest gang in Yokohama, Tenjiku, has a lot of bad boys in its ranks. In Chapter 124 of the manga for this series, this group made its debut. One of the most dangerous gangs in Tokyo Revengers, with a number of vicious and slightly insane members.
Izana Kurokawa, the group's creator and commander, wants to take control of Toman and avenge Mikey. He governs over them as though he were a dictator and treats them like disposable tools.
With the assistance of Kisaki Tetta and the S-62 generation, Izana established this gang. The S-62 Generation is sometimes referred to as the Vicious Generation. A select group of six teens born in 1987 made comprised the group. They are notorious for acting violently.
This group includes the four Heavenly Kings, Kakucho, Ran Haitani, Kanji Mochizuki, and Shion Madarame.
Members of this gang with varying ranks wear different uniforms. Lower ranks don a straightforward jacket, while higher ranks don a longer coat.
Tokyo Manji Gang
The Tokyo Manji Gang is the most well-known and powerful gang in Tokyo Revengers. Its name, "Toman," is an acronym for a biker gang from Shibuya, Tokyo. The manga for the series' first chapter featured this ensemble for the first time.
Musashi Shrine served as the gathering place for this group's meetings. Toman, led by Mikey, aims to create a new era of prosperity for Tokyo's criminals.
Along with the captains of their respective divisions, Leader Mikey and Vice-Leader Draken are in charge of Toman. Six divisions, each with at least 20 men, were formed in Touman. Takemichi Hanagaki, Takashi Mitsuya, Tetta Kisaki, Nahoya Kawata, Yasuhiro Muto, and Shuji Hanma are the captains of Toman.
Takemichi Hanagaki revived Toman as a part of the second generation movement after it had been disbanded for two years. His main objective is to free Mikey from the Kanto Manji Gang.
Toman announced victory over numerous strong and infamous gangs after defeating them.
Twin Devils gang
The Twin Devils gang, a minor organization in Meguro, was created by the identical twins Nahoya and Souya Kawata. In Chapter 127 of the manga, they first showed up.
Big brother Nahoya Kawata, often known as Smiley, is a caring sibling who never wants his younger sibling to cry. The younger brother, Souya Kawata, is a generally competent fighter. But when he sobs, he gets into a state known as "the Crying Blue Ogre," when he amps up his strength and unleashes a fury!
Until the twin brothers are vanquished by Kanji Mochizuki in a one-on-one combat, their members are always involved in conflicts with the Jugem members.
Valhalla
The creator of Valhalla, Kisaki Tetta, is the brains behind its creation. It was a gang without a boss, with Kisaki serving as the boss covertly. At chapter 41 of the Tokyo Revengers manga, Valhalla first appears. Valhalla's Arcade served as the gathering place for this gang's gatherings.
Another well-known moniker for Valhalla is "The Headless Angel." Tetta Kisaki created this gang, which he called "Valhalla," in order to make Mickey the organization's head and turn Toman into a formidable criminal organization.
Additionally, Kazutora, the leader of the anti-Toman troops, is joined by former Moebius members of Shuji Hanma.
Thats the end of our An exhaustive list of All Gangs In Tokyo Revengers
If you liked this post, sign up with your e-mail to the right to stay updated on more anime content. And don't hesitate to comment for us about An exhaustive list of All Gangs In Tokyo Revengers
And don't forget to check more interesting blogs dedicated to Tokyo Revengers on our website!
Related Blog:  Top 20+ Most Popular One Punch Man Female Characters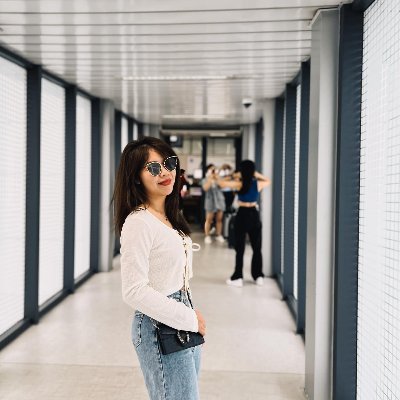 That's me, Andreea Blaga, author of the blog https://anime-everything.com. I work as a content creator in the US. I am also passionate about Japanese Anime.