Season 2 has JUST been released and we'll see Takemichi in action again! If you're a big fan of Tokyo Revengers, you're certainly wondering about some interesting Tokyo Revengers facts that are canon but aren't shown in the anime. In fact, there are plenty of them! In this blog, we'll uncover some official info about characters, the plot, and many more things, so stay tuned!
The truth behind Mikey and Baji's Nicknames
We all know that Manjirou is called Mikey, but most fans probably don't know why. It's because Emma isn't Japanese, and when she was adopted, only she had a "weird" foreign name. Mikey wanted her to feel more accepted, so he told her to call him Mikey. Baji also joined him, so his nickname is Edward. Baji is one of Mikey's first childhood friends.
That's why only Mikey and Baji have foreign names as nicknames. However, while everyone calls Manjiro Mikey, no one calls Baji Edward.
Ken Wakui, the author of this manga, was a gang member One of the most amazing Tokyo Revengers facts is that its own author, Ken Wakui, was actually a gang member in the early 2000s! It's obvious that he knows a lot about gangs, as there are detailed divisions, captains, and other explanations of how gangs work.
But we couldn't imagine that everything stems from his personal experience! Actually, his editor gave him a starting point, as he said he wanted to read a story about yankii (delinquent youth in Japan). Wakui thought about it for a while, but he had no idea what they are like today. That's how he came up with the idea of time travel, so he can explain what they were like when he was one of them.
Takemichi is afraid of ghosts and dislikes Kazutora and Peh-Yan We all love Takemichi for his bravery and for standing up when everything seems lost. We all know that he gets spooked pretty easily, so it's kinda expected that he's afraid of something like ghosts.
He looks up to Draken and Mikey, but he can't stand Kazutora and Peh-Yan. Let's be real, Kazutora showed a glimpse of his true colors in the second season, and Takemichi's opinion about him is bound to change over time. Takemichi also had a reason not to like him when he first met him. When Peh-Yan is in question… Well, he's described as an aggressive person who always has a menacing presence. It isn't surprising that Takemichi would rather avoid him.
Pachin is the absolute best in arm wrestling Pachin might be the slowest of the Toman members, but no one should challenge him in arm wrestling! Except for Draken, though, as he's the second-strongest member when arm wrestling is in question. Mucho takes third place.
One of the not-so-surprising Tokyo Revengers character facts is that Takemichi is the worst in arm-wrestling, along with Angry and Chifuyu. Chifuyu, on the other hand, is the third fastest Toman member, right after Smiley and Mikey. Mikey is the fastest, of course.
According to Ken Wakui, Baji, Draken, and Hakkai would be the best boyfriends Ken Wakui made top 3 lists for the best and the worst characters to date in the official character book.
According to Ken Wakui, even if Baji seems uninterested, he would surely be devoted and immersed in his relationship! And Draken has even shown how caring he can be numerous times. Even if he acts a bit cold to Emma, who he likes, he would surely be much more emotional if they were in a relationship. And even if Hakkai is really shy and gets all nervous around girls, he'd be a very caring boyfriend! Smiley is the third worst guy to date, and after him comes Kazutora.
And it's also not the best idea to date Mikey, as he's the worst on this ranking list. It's probably pretty hard for them to find a date as they give off a pretty scary vibe.
Pachin is most likely to get rich of all Toman members Pachin's dad is a company director, so it's kinda expected that he's most likely to get rich.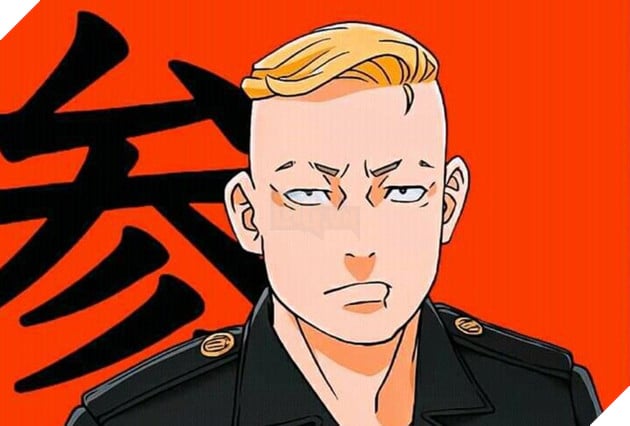 Hakkai is in second place, and Mitsuya is in third place. Hakkai also comes from a well-to-do family, and Mitsuya's talent and interest in design are bound to make him rich. One who's the least likely to get rich is Takemichi, and Mikey and Kazutora are right behind him.
Still, you'd have to read the manga to find out if this turned out to be true!
Naoto looks up to Allister Crowley, while Hinata adores Hellen Keller Both Naoto and Hinata are very diligent and have numerous interests. For example, Naoto likes reading and he reads books in his free time a lot. By the way, Naoto admitted that he's a bit afraid of Hinata when she's angry! It's kinda weird for Naoto to be a big fan of Allister Crowley and choose to be a detective, as it seems like it's not what he really wants to be.
Hinata plays the piano and, apart from her mother, she looks up to Hellen Keller (an American author, disability rights advocate, lecturer, and political activist). Some other facts about her are that she likes cocoa a lot, and her favorite animal is a dolphin. Unlike Hinata, Emma's interested in cosmetics and she's the best at housework.
Well, that's kinda expected, as Mikey and Shinichiro are her brothers.
Shinichiro Sano was rejected by a girl 20 times Who can imagine Shinichiro being rejected, as he's such a cool guy? Well, he was rejected by the same girl 20 times! This guy definitely doesn't lose heart so easily! Unfortunately, we don't know if he managed to take that girl out or if he finally gave up.
If we consider the fact that one of the main things he dislikes is "putting in a lot of effort", it's obvious that the girl was really special! One of the random Tokyo Revengers facts about Shinichiro is that he likes cola the most and is a pretty laid-back person. His biggest dream is to ride a bike with both Mikey and Izana on it.
Baji's dream is to open a pet shop We all know how much Baji likes cats and animals in general. His dream is to open a pet shop, and he'll work hard to fulfill that dream. Baji even keeps his window open so stray cats can come in and has stuff in his room related to animals. Chifuyu will join him in his dream. He even has a black cat called Peke J! So if you wonder why Kazutora and Chifuyu are so close in the present timeline and work in a pet shop, it's because they both respected Baji, and that made them become very close friends.
The person Mikey looks up to is himself Everyone has an idol or someone they respect and look up to. For example, Takemichi respects Mikey and Draken the most, while Chifuyu looks up to Baji. Mitsuya admires Coco Chanel, and Shinichiro reveres Black Dragon members. According to the official Mikey Tokyo Revengers facts, Mikey openly shows how highly he thinks about himself.
When Toman was formed, some of the founding members said that his arrogance fits him as he'll be the leader of the gang. Still, Mikey's a prodigy in martial arts and would do anything to defend his gang members. He definitely deserves all the respect he gets.
Draken's bike is Kawasaki Zephyr 400, while Mikey rides Honda CB250T Mikey has a huge interest in bikes and that influenced Draken to start liking them, as well. Actually, all Toman founding members own bikes, even if they're teenagers.
Draken rides Kawasaki Zephyr 400, which matches his personality well. Mikey used to ride DIO, but now he has CB250T and calls it his "favorite machine". Mitsuya's bike choice is Suzuki GSX400FS, Pachin rides Honda CBX400F, Baji's bike is Suzuki GSX250E, and Kazutora has KH.
Draken's hidden talent is counseling Well, in case you didn't know, Draken spent most of his life living in the Red District, as his parents left him when he was 2 years old. That's why he's so mature for his age. People from a brothel took him and raised him, so he regularly helped with the housework. He was surrounded by young women who worked there, so he gladly listened to their problems when they needed to rant.
That's why he's such a great listener and one of the best people to open up to.
In 2021 Tokyo Revengers even won the 44th Kodansha manga award in the shonen category! Tokyo Revengers was one of the most popular anime and manga series in Japan after its release.
It won the 44th Kodansha manga award in the shonen category two years ago! Apart from that, Kodansha (a Japanese publishing company) conducted a character popularity poll that lasted from August 17 to August 31 in 2022. Mikey is by far the most popular character, followed by Chifuyu and Baji. …
These are just some of the many Tokyo Revengers facts Ken Wakui left for us, so we can gain more insight into what characters are really like.
That's me, Andreea Blaga, author of the blog https://anime-everything.com. I work as a content creator in the US. I am also passionate about Japanese Anime.