Welcome to a new article with anime quotations! I'm going to share some of My Hero Academia's most motivational All Might quotes with you today! Lets come to
'Top 7 All Might Motivational Quotes
The show My Hero Academia is renowned for its incredible inspirational situations and the incredible statements that result from them. Despite my desire to quote each character from the MHA series, I settled on creating quotations of only one character every article because MHA has a ton of quotable phrases.
And so, this post is going to feature amazing quotes from
 All Might
!
Top 7 All Might Motivational Quotes
Those who are always aiming for the top, and those who aren't. That slight difference in attitudes will have a big impact once you go out into society. – All Might 
Whether you win or lose, you can always come out ahead by learning from the experience. – All Might
If you feel yourself hitting up against your limit remember for what cause you clench your fists… remember why you started down this path, and let that memory carry you beyond your limit. – All Might
I smile to show the pressure of heroes and to trick the fear inside of me. – All Might
When there's nothing to be gained, rising to the challenge at those times is surely the mark of a true hero! – All Might
The most inflated egos are often the most fragile. – All Might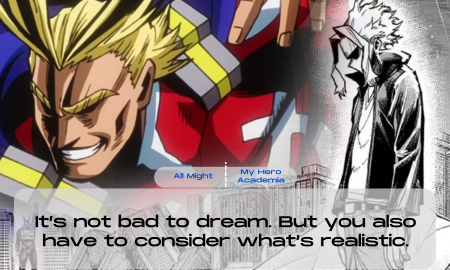 It's not bad to dream. But you also have to consider what's realistic. – All Might
That is the end of our Top 7 All Might Motivational Quotes
If you liked this post, sign up with your e-mail to the right to stay updated on more anime content. And don't hesitate to comment for us about Top 7 All Might Motivational Quotes
Related Blog: TOP 10+ Remarkable Anime Villian Quotes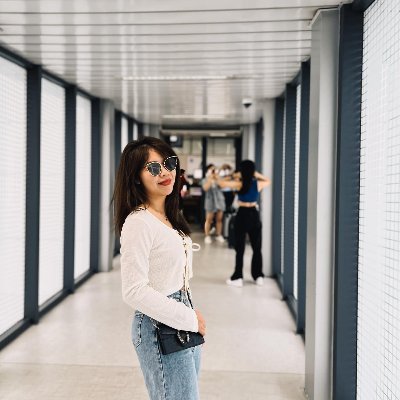 That's me, Andreea Blaga, author of the blog https://anime-everything.com. I work as a content creator in the US. I am also passionate about Japanese Anime.