The enigmatic and intriguing setting of Eiichiro Oda's One Piece universe is captivating. one that has succeeded in capturing the attention and hearts of its readers and viewers for more than 20 years. Something best exemplified by its Devil Fruit power architecture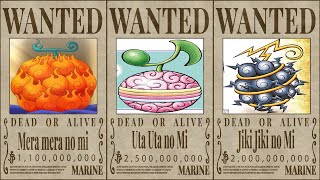 Sadly, a few characters were kept in the shadows and never had the opportunity to fully display their amazing abilities. In order to offer them an opportunity in the spotlight, I have created this list.
5. The Fuku Fuku no Mi/Garb Garb Fruit
The Samurai Kin'emon consumes the devil fruit known as Fuku Fuku no Mi, a Paramecia species. It appears on this list because it was once unidentified and because there is a pervasive misperception that Kin'emon practices ninjutsu. Maybe one day our favorite samurai will discover where his skills come from.
4. Jewelry Bonney's Unnamed Devil Fruit
The Devil Fruit utilized by the enigmatic Jewelry Bonney will come in second on this list. She is able to control the aging process thanks to her power, however it is yet unclear exactly what that means. However, there is still a chance that her skills may be explored as she is one of the Supernovas.
3. The Sara Sara no Mi: Model Axolotl/Sala Sala Fruit: Model Axolotl
Due to a myth, this Devil Fruit is yet another on our list; it is the fruit that Smiley, the chemical weapon, "devoured." Except for allowing the wretched creature to exist, it has no truly unique characteristics. There is extremely little likelihood of it being used again, in contrast to the majority of our past submissions.
2. The Tori Tori no Mi: Model Albatross – The Strongest Unknow One Piece Devil Fruits
Our favorite bird-journalist "Big News" Morgans, who isn't actually from the land of Zou, ate this Devil Fruit. It should be noted that, other from promotion, his abilities don't really help him. He was completely lacking in even the most fundamental Zoan-type skills.
1. The Ori Ori no Mi/ Bind Bind Fruit
The Devil Fruit known as Ori Ori no Mi enables its bearer to shackle anybody they come into contact with. It's been used by Rear-Admiral Hina twice, but never before on camera. During the Marineford Saga, she used it twice, first with tremendous success on an unknown pirate and once more on her own troops. We can only hope to see it in action once more.
That is the end of our Top 5 One Piece Devil Fruits You May Not Know About!
If you liked this post, sign up with your e-mail to the right to stay updated on more anime content. And don't hesitate to comment for us about Top 5 One Piece Devil Fruits You May Not Know About!
And don't forget to check more interesting blogs dedicated to One Piece! on our website!
Related Blog:  The Hottest Topic Of All Time – Who Is One Piece Luffy Mom ?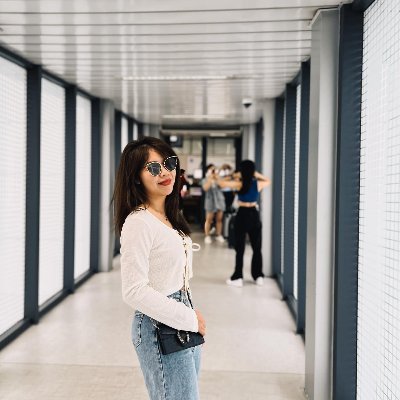 That's me, Andreea Blaga, author of the blog https://anime-everything.com. I work as a content creator in the US. I am also passionate about Japanese Anime.