I truly believe that watching a relaxing and peaceful anime about food whenever you're stressed or anxious can do wonders for your everyday life. It's a very underrated feat, one that deserves more love from all you anime fans out there. And well, this video is going to be about some of the animes you can watch if you want fewamore silly laughs in your life, the top 10 anime about food, if you will. Well then, let's dive right into it.
It is one of those cute girls doing cute things kind of anime, which is definitely a plus. The premise is about a girl named Rio Machico who is suddenly struck with the realization that she may stay alone for the rest of her life. This makes her recall the words of her late grandma. She said that the path to becoming a fine wife begins with being a phenomenal Chef.
Sure enough, Machiko's skills are already unparalleled, at least in comparison to the other middle school students. But because her food lacks that deliciousness factor, it's almost as if she has hit a wall. Though, as it turns out, all she needed was to share her cooking. Because when her younger cousin starts living with her, the flavors develop like nothing else.
Number 9 of Food Anime: Ristorante Paradiso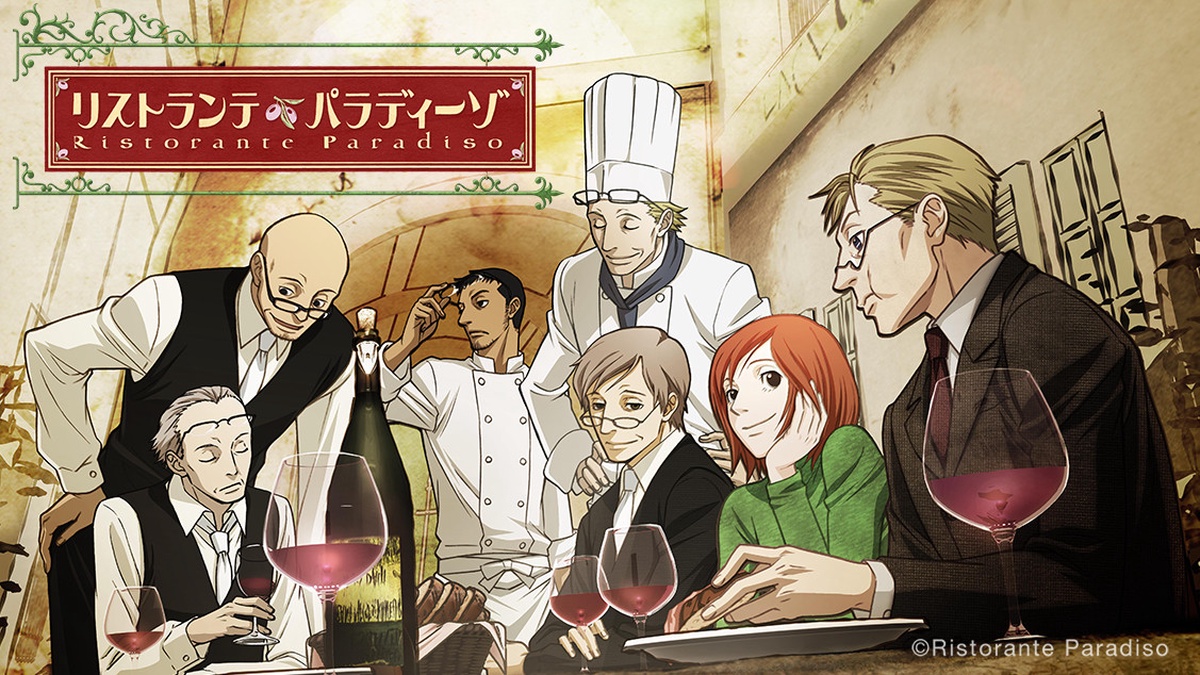 Moving on, we have Ristorante Paradiso at number nine. It's a slow-paced romance that takes place in Italy. There's a girl named Nicoletta. Her mother walked away on her when she was still just a little girl. Wow, I am not recovering from that one. God damn, that's something.
Years pass, and now she is a young and beautiful woman who makes the conscious decision to go to Rome and get revenge on her mother for leaving her alone. Sounds violent, but let me explain.
She finds out that her mother is in a restaurant, but the moment she steps into it, Nicoletta finds herself in awe at the warmth of the place, which is brimming with mature and handsome gentlemen. Before you know it, all the hate begins to fade away, and what's left is only love. Company.
Number 8 of Food Anime: ISEKAI IZAKAYA: KOTO AITHERIA NO IZAKAYA NOBU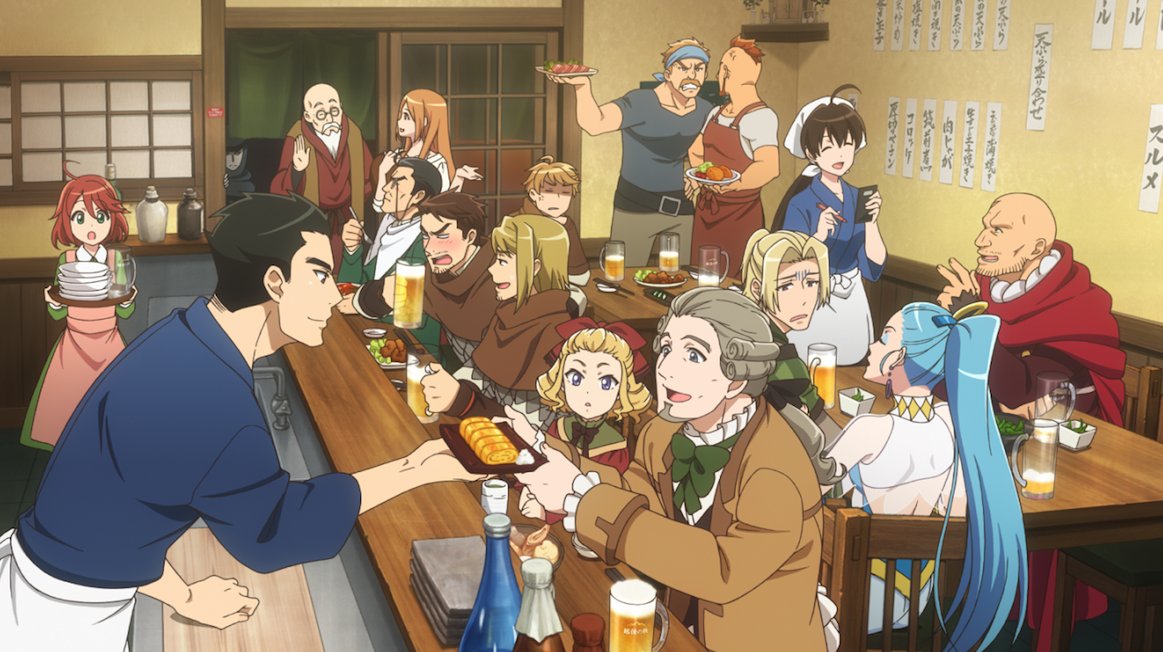 After Italy, we have a fantasy world. What happens is that a veteran chef and his radiant waitress were running a traditional Japanese bar called Nobu. They were well-known for their food and drinks. Customers would walk out of the restaurant all friendly and satisfied 10 out of 10 times. Though, things happened, and Nobu opens its doors to another world. The word is thrown around, and sooner than later, the locals travel from all sorts of places to get some of that nice and delicious Nobu food. Oh, hello, hi.
Number 7 of Food Anime: Rokuhoudou Yotsuiro Biyori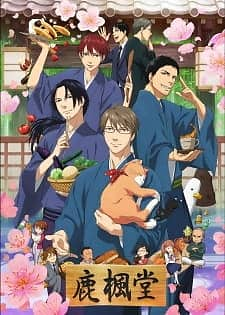 At number seven, we have the story of a traditional Japanese Cafe called Rokuhodo. A man named Sui inherited this Cafe from his grandfather, and now he runs it together with a few companions.
The level of hospitality is unmatched. You go there once, and then suddenly it's an everyday thing. It doesn't matter if it's a busy day or a quiet day. You'll experience the best service possible. So if you are ever in Japan, I highly recommend checking out this place. It deserves all the love it can get. Anyway, it's just an anime. It's not real, is it?
Number 6 of Food Anime: Princess Connect! Re: Dive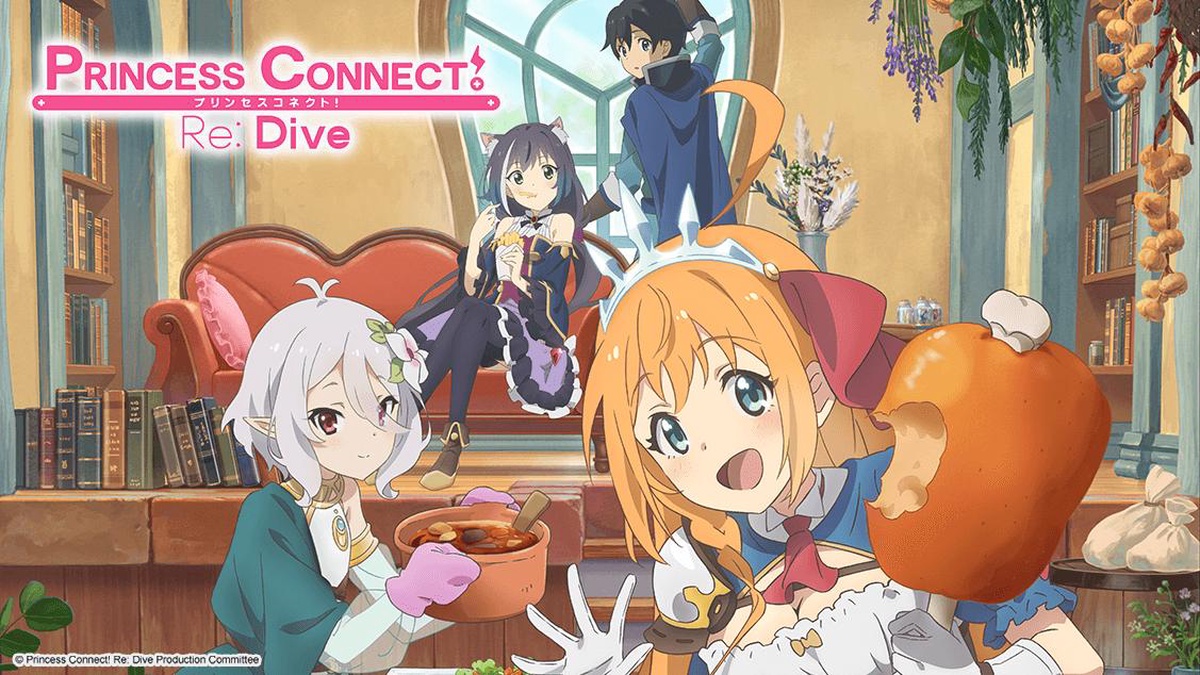 Now, after Japan, we once again go back to the isekai world. This time, it's a few adventurers who form the Gourmet Guild with the intention to savor and explore all the delicious delights the world has to offer. And while the food aspect is definitely one of the primary themes, you'll also experience the usual wholesome isekai silliness. All in all, Princess Connect is just a peaceful version of Konosuba. Thank you.
Number 5 of Food Anime: Campfire cooking in this other world with my absurd skill
At number five, we have another isekai, but this one just recently came out. The protagonist is a 27-year-old Japanese, which, that's it, no gender, nothing, just an old Japanese who was summoned in a fantasy world together with three other heroes. And this story is basically about his campfire cooking in this other world with his absurd skill. What happens is that, unlike the other three heroes, he was summoned by chance.
They didn't need him, plus his only real skill is something called Food Menu. It allows him to open an interface through which he can quite literally buy food from Japanese supermarkets. As you can expect, he sets out on his own to introduce this world to the flavors of his homeland.
Number 4 of Food Anime: Moyashimon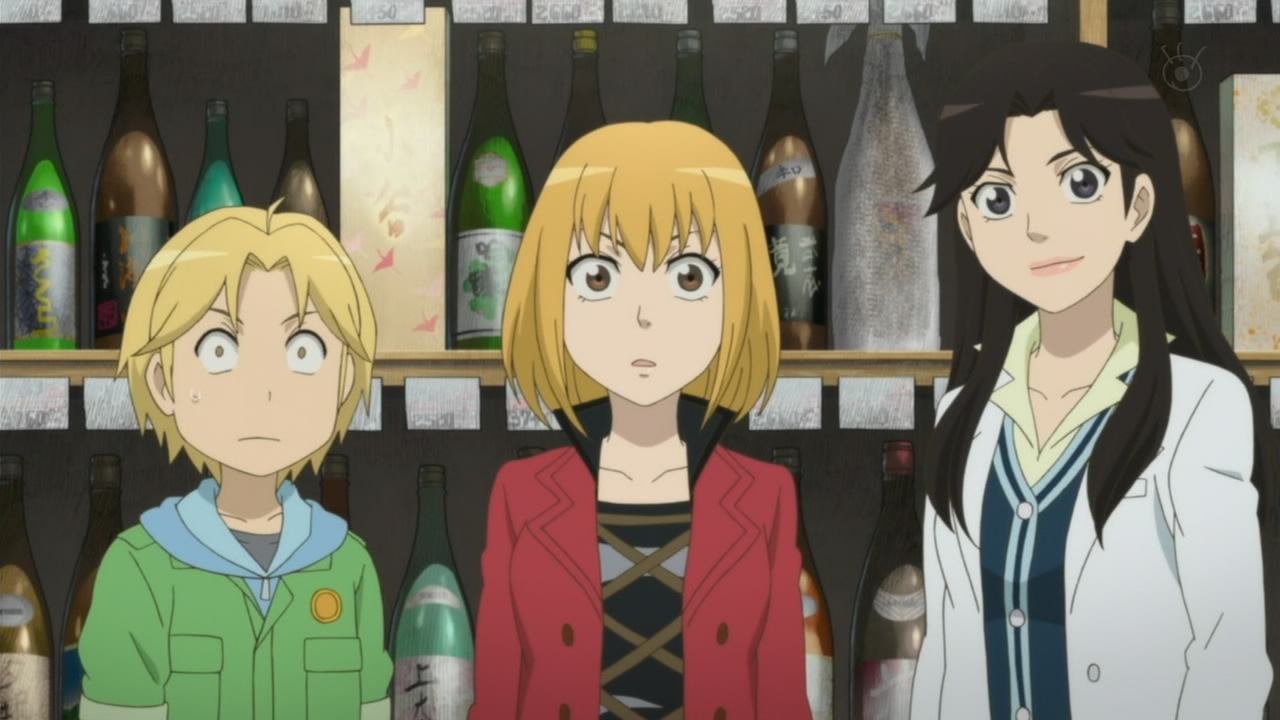 Um, now if you watched and enjoyed Silver Spoon, you're almost guaranteed to have a great time watching Moyashimon. It is also mainly about agriculture, and yes, it is pretty genuine in its delivery as well.
There is a man named Tadayasu whose eyesight is so good that he can basically see microorganisms. He is a student at an agricultural university, and I guess it is easy to imagine the value of his eyesight since, you know, this is an agricultural university. I'd say just give it a watch. You'd be amazed at how pleasant this anime is.
Number 3 of Food Anime: Sweetness and Lightning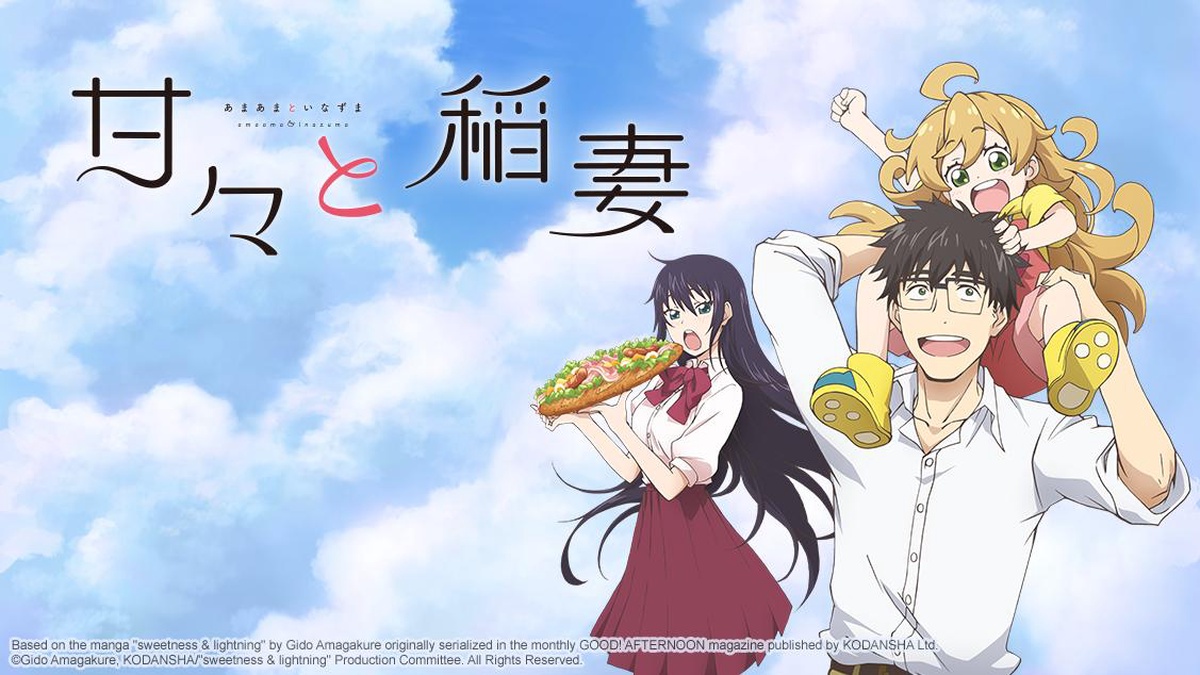 What do you think?  All right, I guess we're down to just three more animes, and the first one of them is Sweetness and Lightning. I kid you not, if you want a nice break from life, just go and binge-watch this anime with a warm cup of coffee. It's simply too wholesome. The story is about a father and his daughter.
The mother unfortunately died, which left the father to resort to convenience store meals for his daughter. This all changes though when he becomes aware of the value of homemade cooking and finds a place where he can learn what to do. A beautiful anime in every sense of the word.
Number 2 of Food Anime: Today's Menu for the Emiya Family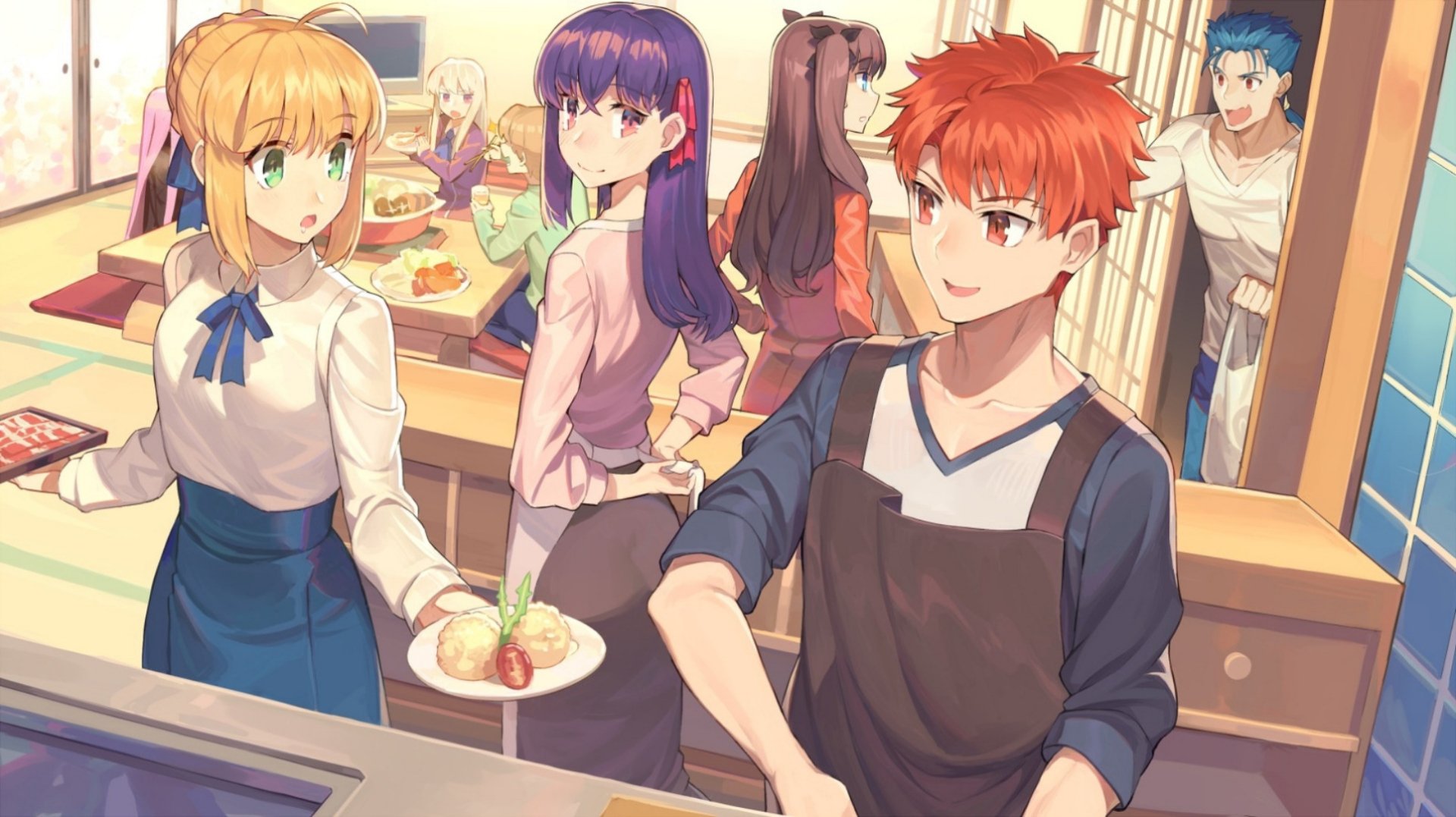 At number two, we have a side story from the critically acclaimed Fate franchise. It's basically about what we're going to eat tonight, though there is also some epic volleyball action later down the episode, just UFOtable trying to find any opportunity to flex their animation. I'm not going to go into detail because it's a side story.
So, if you have already watched the Fate series, just make sure you aren't missing out on this one. But if you are unfamiliar with Fate, you could still watch it, just play the episodes and enjoy the wholesome character dynamics together with the glory of UFOtable's animation.
Number 1 of Food Anime: Food Wars
Oh!  And finally, I'm pretty sure you guys can guess what's the number one on our list. Yes, it's Food Wars, the most loved anime about food there is. Honestly, while most of the other animes in this video are about peaceful vibes and smiles, Food Wars is about war.
If you want to see young teenagers basically putting their lives on the line to see who can cook better, this anime is for you. I know the last couple of Seasons weren't well received by the community, but come on guys, do not miss out on this, especially not the first two seasons.
And with that said, these were my picks for the top 10 anime about food. Let me know what you guys think about these picks, be my guest in the comment section down below. Yep, any and all support is genuine. Really appreciate it. Well then, with that said, I'll see you guys on my next blog.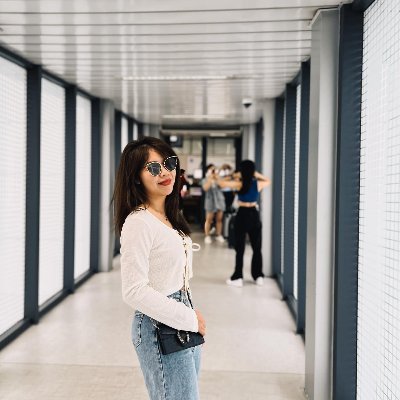 That's me, Andreea Blaga, author of the blog https://anime-everything.com. I work as a content creator in the US. I am also passionate about Japanese Anime.